Patios
Brick, stone and paver patios and sitting walls increase outdoor entertainment and living space while adding value to your home.
Construction of Fieldstone Patio
Skid steer moving fieldstone into place.
Outdoor Fireplace Chimney
Brick Patio & Block Firepit
Fieldstone Sitting Wall
constructed with thin fieldstone.
Sitting Wall
added to existing patio to increase seating area around fire pit.
Walkways & Steps
Stone and masonry steps and walkways create a welcoming front entrance to your home that will last for years to come.
Fieldstone Walkway
Links back patio to side patio.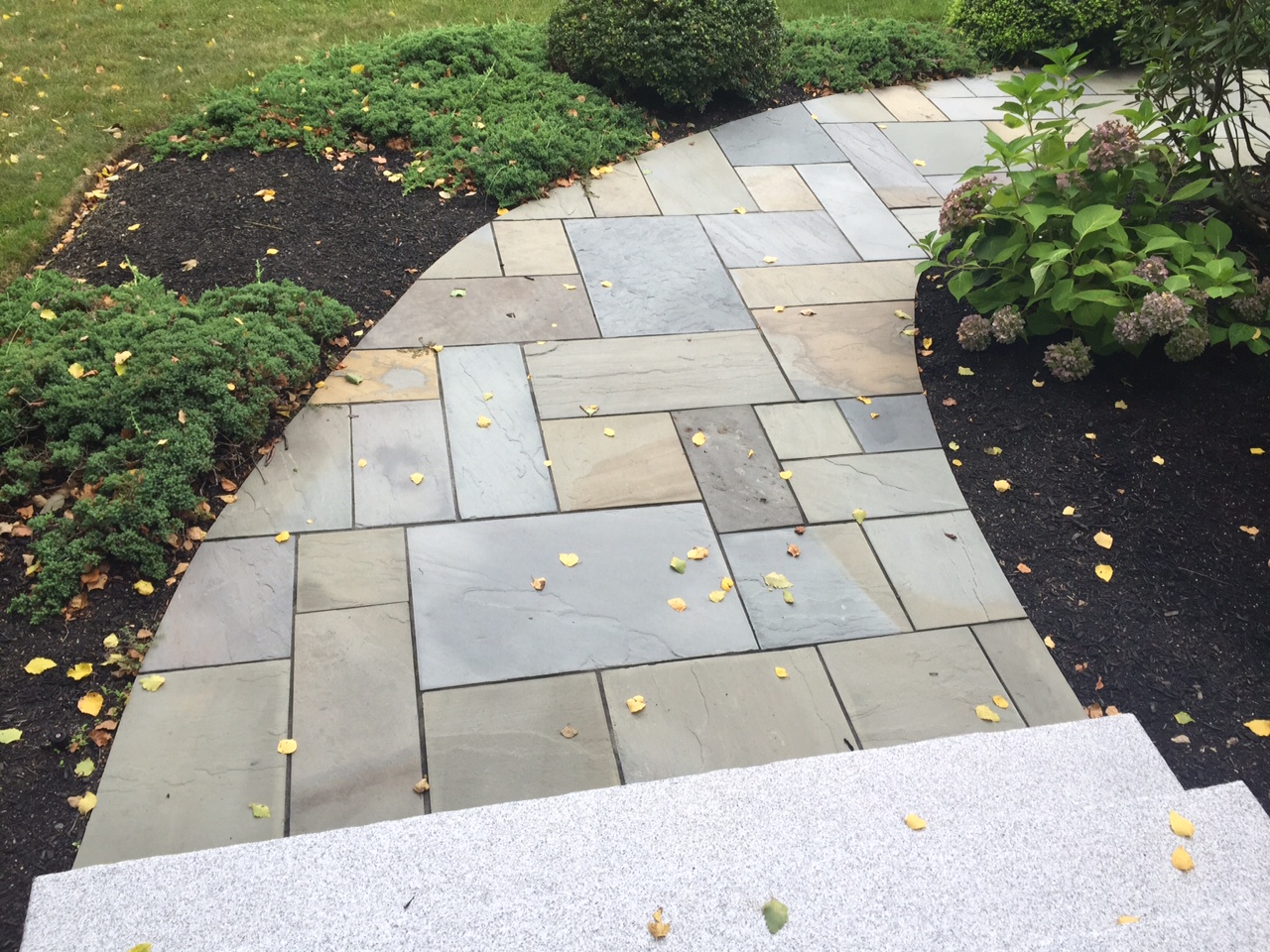 Bluestone Walkway
Full colored bluestone adds a variation of color and texture to this front walkway.
Paver Walkway
Constructed with border and flared end at driveway.
Paver Walkway & Granite Steps
Constructed with pavers with brick accent and flared end at driveway. Granite steps constructed as part of this entry upgrade.
Granite Steps
8 foot granite steps added to replace existing precast steps.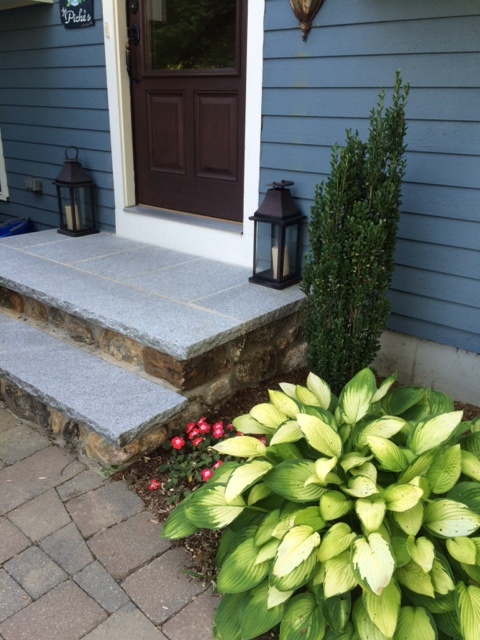 Fieldstone Steps with Granite Treads
Granite Steps
provide access to brick patio.
Granite caps
for existing basement access.
Granite steps during installation
Granite steps
small granite steps added as side entrance to main porch.
Granite Steps, Landing and small fieldstone retaining wall
Granite steps
put in to replace existing steps and add platform for new portico entryway.
Bluestone Steps
Bluestone veneer steps with bluestone treads.
Excavation Services
Using a variety of different machines Jeff can take care of all of your demolition and excavation needs while having minimal impact on your surrounding landscape.
Excavator
Small excavator with the ability to go through 36 inch gate.
Excavator at Work
excavating a foundation for an addition to an existing house.
Excavator installing granite steps
Small Excavator working in confined space
Excavator digging shed foundation
Skidsteer moving fieldstone into place
Skidsteer & Excavator
Excavating under existing porch to add a finished room under existing porch.
Hardscapes & Walls
Walls provide solutions to grading issues while adding structure, value, and beauty to your yard. Granite mailbox posts, benches and outdoor fireplaces add focal points to your existing landscape.
Fieldstone Wall built to create space for herb garden
Added next to brick patio
Choate Park Granite Retaining Wall
Sideview of Granite Retaining Wall
Excavator moving Granite into place
Corner view of Granite Wall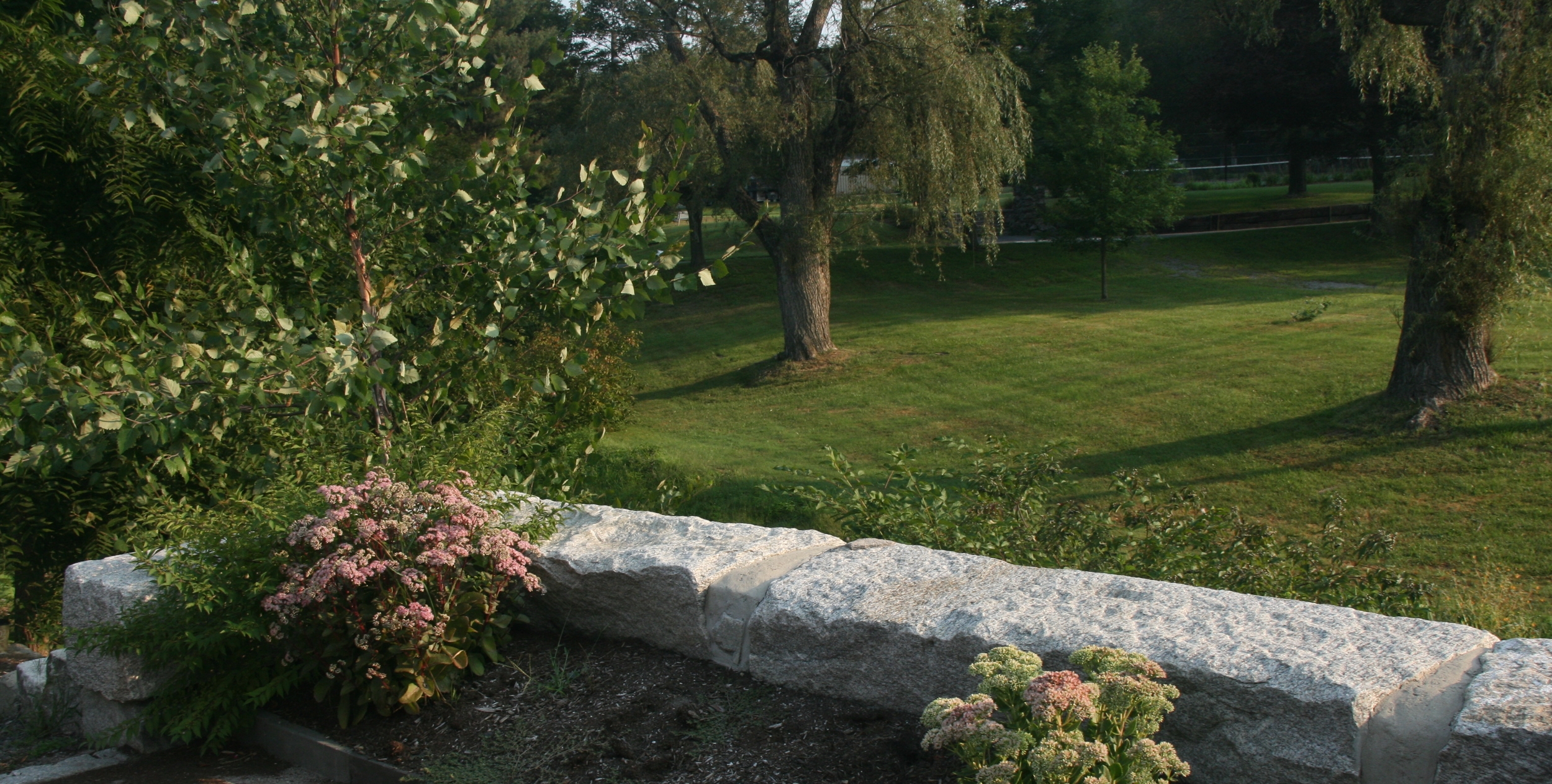 Granite Caps on Choate Park Retaining Wall
Concrete Block Retaining Wall
Concrete block retaining wall
used to increase parking for existing driveway.
Excavator Setting Granite Bench
Dry Fieldstone Wall
added as accent wall in front yard.
Fieldstone Entry Wall with Piers and Bluestone Caps
Bluestone Planter
Added as accent to camouflage exposed concrete foundation.
Concrete Block Retaining Wall
Replaced crumbling stone retaining wall.
Concrete Block Retaining Wall
Outdoor Fireplace/Chimney
added to enhance existing patio and wall.
Fieldstone Veneer added to existing Concrete Wall
to improve cosmetic appearance of wall.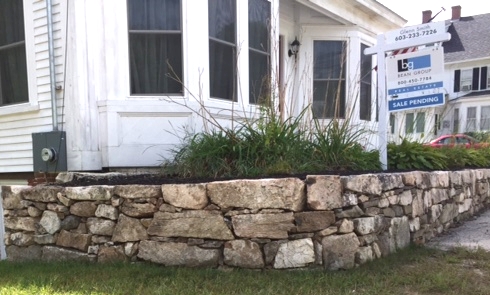 Fieldstone Veneer added to existing Concrete Wall
Granite Benches
installed as a memorial at Choate Park
Supplied Granite Rock & Mounted Plaque
for Friends of Choate Park
New England Fieldstone Fireplace
Fieldstone Firepit & Wall Constructed around existing porch
Fieldstone sitting wall added to porch
Thin Fieldstone Sitting Wall added to existing patio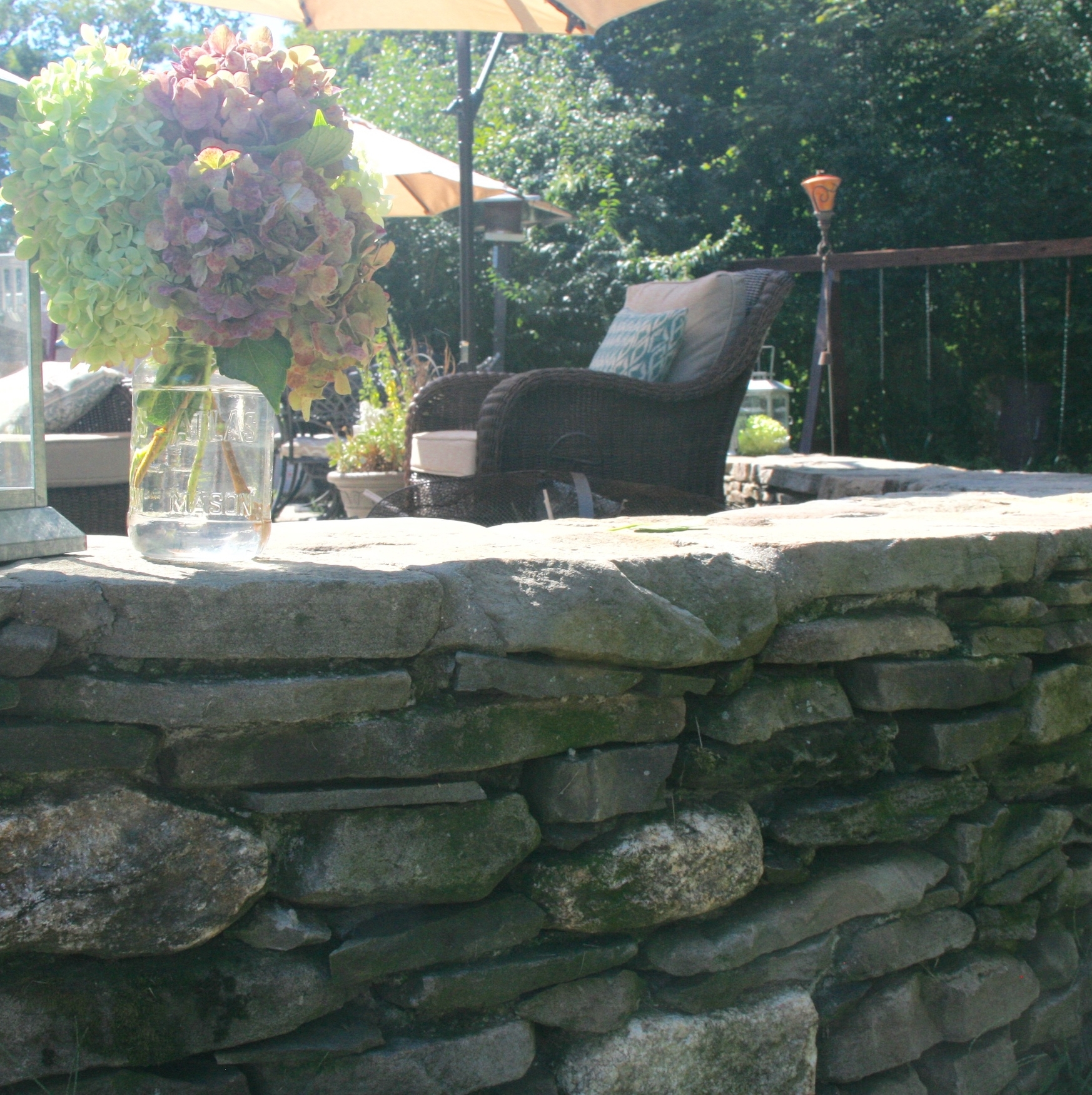 Fieldstone Wall shows natural patina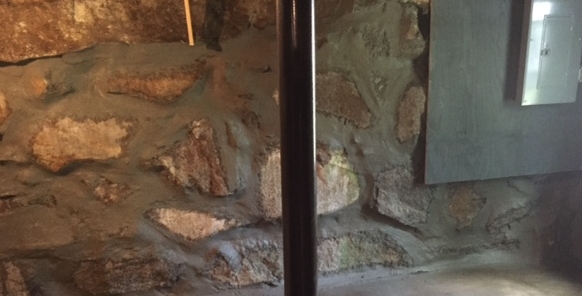 Fieldstone Foundation Repair
Jeff helping install playground equipment at Choate Park